So for those of you brave souls who are on schedule with the reading we are now done with the second task. What did we think of Harry making sure everyone got out of the lake ok? Foolish to take the song so seriously or heroic for sacrificing first place to make sure others were safe? WTF is going on with Ludo Bagman? What's that guy's deal? Did we all wish we could go to the Yule Ball
with Cedric
and would we each wearing a S.P.E.W. button? How do we feel about Ron's behavior towards Hermione these days? Feel free to discuss all these chapters as well as the chapters we will be reading this week.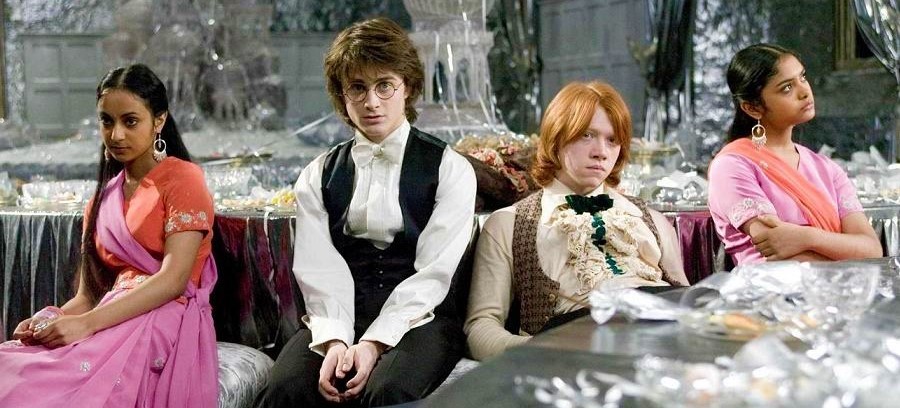 This week's reading will take us through the end of Goblet of Fire and the beginning of Order of the Pheonix. It is my opinion that the selection this week marks the biggest turning point in the series and the most frightening scene of any book I have ever read. We discussed this a bit over the last week, but I'm sure we will have much more to say about it.
I know some people are busy and get behind in the reading, and some people just can't put the books down and get ahead, but I don't want that to prevent anyone from contributing. I'm a little behind in the reading myself, but I'll make observations as I read. If you are still on Chamber of Secrets and have something that you want to say, then by all means share it! That's why we are here. We only ask that if you are ahead and are going to post something from a chapter or book after where we are for the week that you put it in a spoiler box. We aren't that strict around here. =)
I would also like to remind everyone that on Friday July 30 at 7PM EST we will be gathering in the meebo chat room to watch Goblet of Fire together. PM any of us mods for the link and password if you would like to join us!
Here's a link to our schedule:
http://www.youtube.com/watch?v=rNDfBcIdf4k&feature=related