What's going down, ladies? What's everyone watching? What's everyone reading? What's everyone listening to? What's everyone doing?
I feel like the winter doldrums have really started setting in on us and we need to huddle together to survive until spring.
So here are my recs to get you through these cold and dull months.
Watch:
It's an older show, but that doesn't matter. It's so sweet and Dawn French is so funny and likable that nothing else matters. All episodes are available for streaming on netflix, and I believe some of them are available on youtube. And the best part is that you don't even have to believe in God to enjoy the show. I would even love it if this guy never showed up: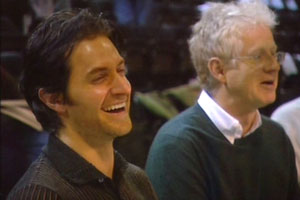 Read:
The Charley Davidson series. A series about a grim reaper who works as a PI and talks to the dead to help out the local cops. And it's totally hilarious. I want to be friends with Charley and Cookie so. much. If they ever make this series into films I want to play Cookie. I'll take acting lessons! I don't even care!
Listen:
An old theater buddy of mine came up late last summer to play Patsy Cline in a show at our local theater and I've been quietly obsessed with her music ever since.
(I can't listen to this at work, so I hope this video is actually the song it claims to be)
Doing:
Creating knitting patterns. I'm not especially great at it, but I'm learning. I tend to steal basic ideas from other knitters and then make it do what I want it to do. Although I'm utterly failing at making myself an awesome scarf. SIGH. It's just not working the way I want it to work. WORK, DAMMIT!
What about the rest of you?