Posted by unintendedchoice on March 31st, 2014
Hey guys! Remember us? YOU BETTER. OR ELSE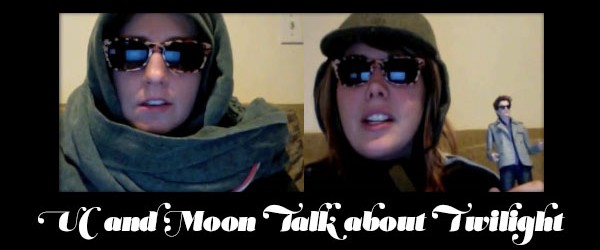 Well, we're back with some REAL QUICK thoughts over on That's Normal about the BIG 2014 TWILIGHT NEWS. Oh you don't know what we're talking about? Nikki Reed and Paul McDonald are getting divorced you guys.
CUE STRING VERSION OF THEIR BREAKING DAWN PART TWO DUET.
no really, We cue it, embed it & so much more over on That's Normal today. So you need to read.
We miss you guys like, WHOA. It was fun to be "UC and Moon" again for a hot minute.
What have YOU been up to!?
#TwilightForever You guys
Love,
UC and Moon